project 
Dystopian Futures: Mars 2032


type of work
Brand identity, conceptual development,
print application
It is the year 2032. Mars has just been announced as the host of the 2032 Olympics because of Earth's depleted environment. Given this prompt for this project, my group designed a range of visual materials to accompany the games, including a welcome package, planet banners, and pictograms of different sporting events. 
Through storyboarding and brainstorming, we created a narrative to support our deliverables. From there, we collaborated in developing a visual style for each item, creating a futuristic and contemporary aesthetic unified through the use of typography.
narrative
In this hypothetical scenario, Earth has been depleted of all its life-giving resources. Through science and technology, we envisioned humanity dispersing across the solar system to begin a new life, becoming mutant species to adapt to their planet's climate conditions and environment.
To celebrate humanity's survival through Earth's extinction, the 2032 Olympic games marks the beginning of a new set of traditions for humanity moving forward. When thinking about hosting a universal event, we imagined a diverse range of audiences including athletes from different planets, sporting event hosts, and game spectators. Our role as Mars' Olympic organizers was to act as facilitators and create an innovative revamping to one of the world's major international multi-sport event. 
Taking on the role as Mars' Olympic organizers, we wanted to create an item that showcases Mars' hospitality as the host planet.
welcome package
Prior to the games, each contestant from every sporting event as well as special guests (ex. officials, judges, coaches, etc.) would receive a customized welcome package detailing accommodations, recommendations, venues, and their personal schedule. This deliverable serves as an extension of Mars' hospitality to its neighbouring planets and most importantly, highlights our desire for comradery and universal community. 
Stamp pictograms
Through these stamp illustrations, we took a spin on the traditional sports of the Olympic games and imagined a new future of athletics. Our goal was to create pictograms that reflect how sporting events would be affected by Mars' environment while also creating functional items to pair well with our welcome packages. Using references from the movie "The Martian", starring Matt Damon, as well as images from NASA's Mars image gallery, we created a fictional series of different sports: 
1) Geyser Golf 
2) Meteorite Beach Volleyball
3) Sand Hoverboarding 
4) Martian Shot-put
5) Spongey Jumping
6) Weight lifting
7) Sand Luge
8) Sand Sprints
9) Volcano Rock-climbing
10) Meteoriteball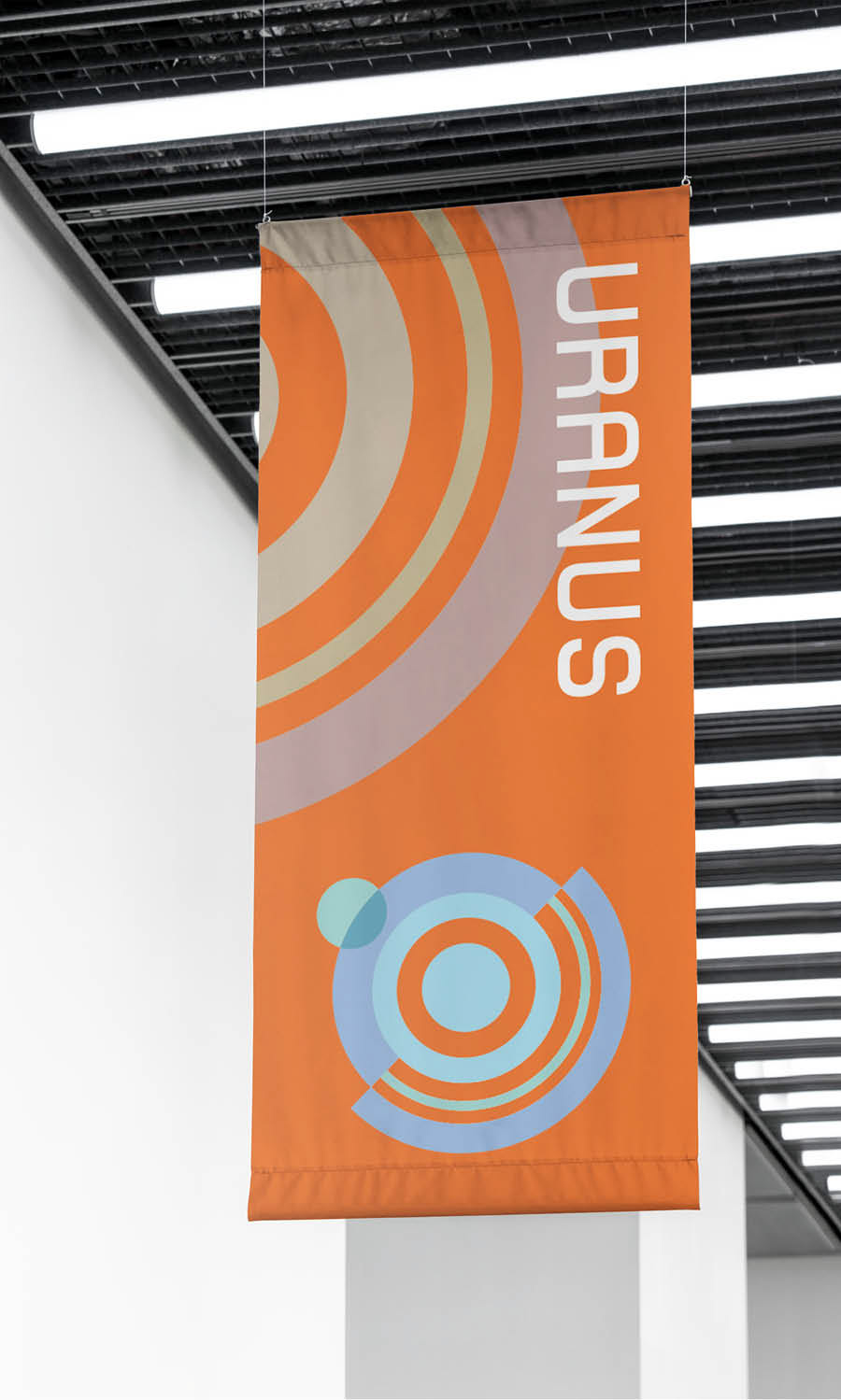 planet banners
In our vision to execute a modern yet unified visual identity, we wanted to showcase each unique planet's characteristics by creating its own icons.